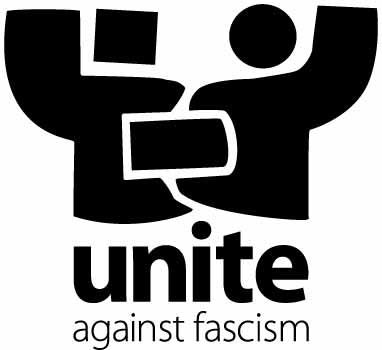 The leader of the British National party, Nick Griffin, has been barred from speaking at Bath University.

Griffin is from a wealthy family with a history of far right involvement. His father, Edwin, took him to his first NF meeting when he was just 15. Griffin's mother is the administration secretary of the party and stood in the 2001 general election.

Griffin was invited to address the meeting by first-year politics student and BNP youth leader Danny Lake, who told the Guardian he wanted Mr Griffin to visit the university to explain the BNP's policies to lecturers and students.

However, others said the meeting was part of an wider campaign by the BNP, which failed to make a breakthrough in this month's local elections, to establish a foothold on university campuses.

Paul Jaggers, president of Bath Student Union, said the decision "sends a clear message that students do not want the BNP on university campuses".

Before the announcement was made a joint statement signed by the University of Bath branches of Amicus (largest manufacturing union in the United Kingdom), UNISON (biggest trade union in Britain), and supported by University and College Union (UCU), National Union of Students (NUS), and Unite Against Fascism, has been strong in its condemnation.

"Universities should be havens of learning and safety for students, academics and staff from all backgrounds. We oppose the Secretary of the University of Bath's decision to allow Nick Griffin, leader of the fascist British National Party to speak on campus," it said.

The statement unashamedly said that the BNP is a "racist, anti-Semitic, homophobic, Islamophobic" and its "politics threatens the safety of Black, Jewish, Muslim, lesbian, gay, bisexual and transgender students and academics and many others".

"These views, if given further legitimacy, provide the framework for physical attacks on a number of groups," it said.

Griffin's mentors are from the terrorist wing of Italian fascism.

Griffin, convicted for inciting race hate, denies that the Holocaust ever took place and believes that Jews are conspiring against white British people.

In 1980, Griffin launched Nationalism Today with the help of Joe Pearce, a convicted racist and editor of Bulldog. Nationalism Today became the springboard for the Third Positionist ideas that the NF later adopted. Through Nationalism Today Griffin and Pearce developed their idea that a "third way" was needed to replace the evils of both capitalism and communism. They felt both were Zionist controlled.

Speaking about the Quran Griffin said, "Their 'good book' tells them that (rape) that's acceptable. If you doubt it, go and buy a copy and you will find verse after verse saying you can take any woman you want as long as they're not Muslim. These 18, 19 and 25-year-old Asian Muslims are seducing and raping white girls in this town right now."

The following then is a bit of GOOD NEWS and it comes from Britain's Love Music Hate Racism.

PROTESTS LEAD TO BNP LEADER GRIFFIN BEING STOP PED FROM SPEAKING AT BATH UNI
Late Thursday, the University of Bath refused permission for Nick Griffin, leader of the fascist BNP to give a lecture, which was due to take place on Monday 14th May 2007. Local trade unions including UCU, UNISON and Amicus joined with the National Union of Students and Bath University Students Union - as well as Unite Against Fascism (UAF) and LMHR - to mount a campaign to prevent Griffin from being allowed to speak at the university on the grounds that fascist politics pose a danger to the diversity of students and staff alike. In areas that the BNP target, such as Barking and Dagenham, racist attacks and other hate crimes increase.
The protest called by University of Bath branches of Amicus, UNISON, UCU and supported by UCU, NUS, & Unite Against Fascism against the BNP leader's presence on campus has therefore been cancelled.
Love Music Hate Racism will be holding an event, sponsored by UCU, at University of Bath to celebrate anti- racism and the diversity on campus. This event is on Monday 14th May, 7pm till 11pm at Elements, Bath University Students Union, Bath University, Bath BA2 7AY and will feature prominent DJ's and a film screening of the Love Music Hate Racism DVD ' Who shot the sheriff 'and speeches.
Sally Hunt, UCU joint general secretary said:
"We feel this is the correct decision. Allowing the BNP to speak would have compromised the safety of staff and students and sent out a very worrying message about Bath University's commitment to diversity. The millions of staff and students who cherish academic freedom as a precious right still deplore the presence in an institution of learning of Nick Griffin and his hate-filled messages. Nothing is more important than university campuses remaining environments where staff and students are free from intimidation and the threat of violence, and where they can work and study safely."
Gemma Tumelty NUS President said:
"The defeat of the BNP being allowed to spread its message of hatred from an academic institution represents a massive victory for all those who value democracy. This shows the importance of building a broad coalition between trade unionists, students, community groups and all those who oppose the BNP. The University was right to withdraw its invite to the BNP but NUS also believes it is necessary for the university to recognise the danger that fascism poses to the safety of students and all of those within the campus community. NUS will continue to campaign to ensure that fascism never gains a foothold on our campuses."
Weyman Bennett, Joint National Secretary of Unite Against Fascism said:
"The fascist BNP craves legitimacy but it is an organisation of violent thugs riddled with criminal convictions, which admires Hitler and the Nazis. Allowing its leader the legitimacy of speaking at an academic institution would only further its aims of making the politics of hatred more palatable. The racist, homophobic, Islamophobic, anti-Semitic politics of the BNP pose a danger to many of the staff and students who make up the diversity of the university. This was the right decision by the university and the overwhelming and immediate opposition expressed to Griffin speaking is a reflection of how unacceptable he is to the majority of people."