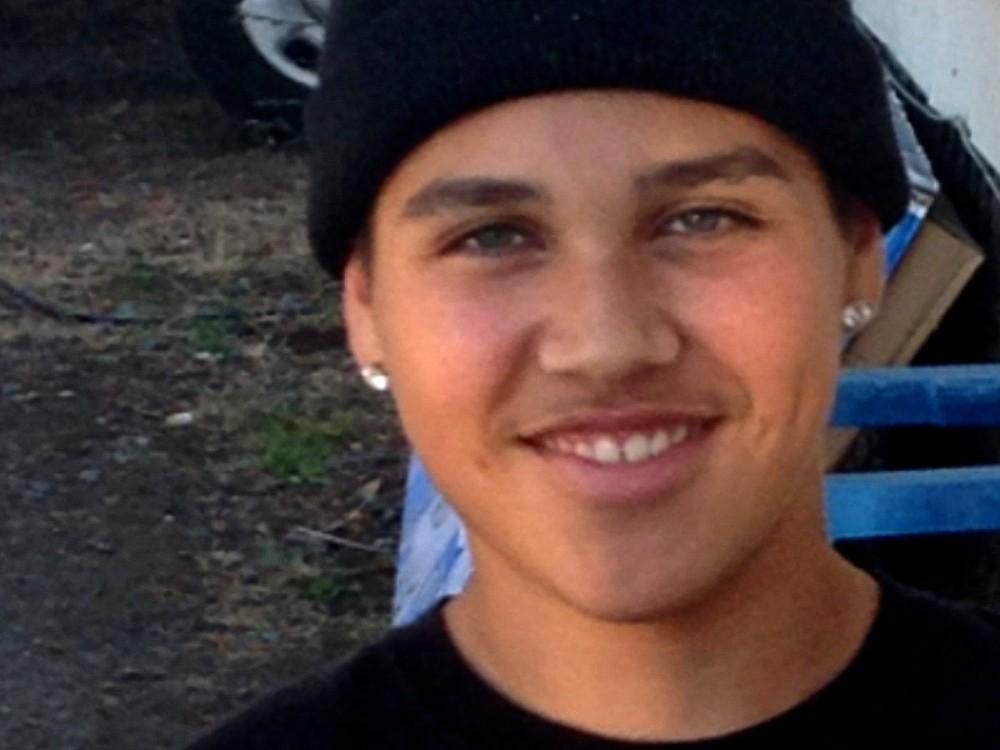 ANDY LOPEZ
This past week marked the first anniversary of the fatal shooting

of 13-year-old Andy Lopez by a Sonoma County sheriff's deputy southwest of Santa Rosa.
Deputy Erick Gelhaus shot Andy seven times as he walked along Moorland Avenue with an airsoft BB gun.
Santa Rosa police, who investigated the shooting, said Gelhaus believed the weapon was real and friends of Andy have said an orange tip on the gun indicating it was fake was either taken or broken off.
Deputies shot Andy several ties. They then told him to move away from the rifle as he lay unresponsive on the ground. The officers at that point approached him and handcuffed before administering first aid or calling for medical assistance.
In July it was announced that Gehhaus would face no charges and he returned to duty in August.
The Oct. 22, 2013, shooting was a flashpoint that drove people into the streets with repeated cries against discrimination and the heavy hand of police.
The Press Democrat reported earlier this week that residents of the community are still upset.
Angelica Gonzalez, 28, who lives with her family in one of two houses located on the same property, said the shooting has deeply painted her view of law enforcement. Gonzalez said she has a 6-month-old son, and like other mothers she worries about his future in a world where videos and photos of police abuse can be found all over the Internet.
Since the Lopez shooting, she notices more reported instances of police misconduct and unjustified shootings. That awareness has taken its toll, she said.
"We don't know if we should be scared or simply more careful, and we wonder if they're really there to protect us," Gonzalez said, speaking in Spanish.
The county's lengthy investigation into the shooting left many people in the area disillusioned. "Many people say there is no justice," she said. "What can one expect if there was no justice?"
The newspaper also reports:
A new law will take effect in 2016 imposing the strictest regulations on BB guns and toy or replica weapons in the country. The law, co-authored by state Sen. Noreen Evans, D-Santa Rosa, says that those types of guns must be brightly colored or have prominent fluorescent strips to make them easy to distinguish from an actual assault rifle.
In Sonoma County, the shooting may have finally paved the way for a civilian review board to look at law enforcement incidents and practices. A panel of the Community and Local Law Enforcement Task Force is preparing a recommendation for the Board of Supervisors next year outlining what form a review board might take.
Community organizers in Santa Rosa hope to turn the vacant lot where the 13-year-old boy was shot and killed into a memorial park.
The Sonoma County Board of Supervisors has approved the purchase of the lot, worth about $57K.
The sale must be approved by the State Controller's Office before plans for a park can progress.
Andy's mom, Sujey Cruz posted a letter marking the anniversary on facebook. In the letter she wrote:
The name of this beautiful and talented child was and remains Andy Lopez Cruz! And he is not alone. We will fight to achieve justice for him and for all the other fallen. RIP beloved Andy, you will never be forgotten, you are in our minds and hearts every moment of our lives and we will fight until we get you justice.
300 MILES NORTH, THE MURDER OF ANDY LOPEZ WAS HEARD IN THE SHU AT CSP – PELICAN BAY
Andy Lopez was murdered by a Sonoma County Sheriff in Santa Rosa, California on October 22nd, 2013. He was only 13 years old. Andy's murder was deeply felt all over the world. 300 miles north of Santa Rosa, Jose Villarreal was moved to write and create art in honor of Andy from his cell in the SHU at CSP – Pelican Bay.
Jose Villarreal is a prolific writer and artist who has spent the last ten years of his life in the SHU at Pelican Bay. He writes frequently for publications such as California Prison Focus and The Rock. Everything Jose does he does with purpose and commitment – including taking part in the most recent prisoner hunger strikes that occurred at Pelican Bay and elsewhere throughout the California Prison system. Jose has dedicated his life to struggling for Brown youth, Aztlan and oppressed people everywhere. He could not sit idle after hearing that Andy Lopez had been murdered and quickly created the following portrait and poem for and about him. He recognized that Andy's struggle is one that we all share – the fight against repression and for liberation. When we fight for Andy, we fight for all of us.
"The poem Andy's Fight I tried to write it in a way that not just captures how his death affected me but to also empower people to see how Andy has mobilized many as well."
Andy's Fight
You're presence lives on in every struggle against brutality,
a precious life not spared the coarse nature of our reality.
A reflection of life under Amerikkka in these streets,
We yearn for the day youth need not worry about them folks wearing
them dam sheets.
You were not allowed to reach your 14th birthday,
This tragedy was felt all the way up in Pelican Bay.
I was in my windowless cell when I got the news,
mijito in our struggle for justice we will not lose!
Today we are born into a repressive state,
Yet the beauty of the people is shown resisting on your birthdate.
You're precious life meant more than you would probably ever know,
Your small Brown fist has already dealt them a mighty big blow.
Transformation has started due to this pigs actions,
Look at the mobilization of people from so many factions!
Your fight began the day you were born,
Occupation will continue until struggle becomes the norm.
Today we rebuild with liberation in sight,
there is no way in hell we will abandon Andy's fight!
By Jose Villarreal
#H84098
Pelican Bay – State Prison
SHU – C11 – 106
PO Box 7500
Crescent City, CA 95532