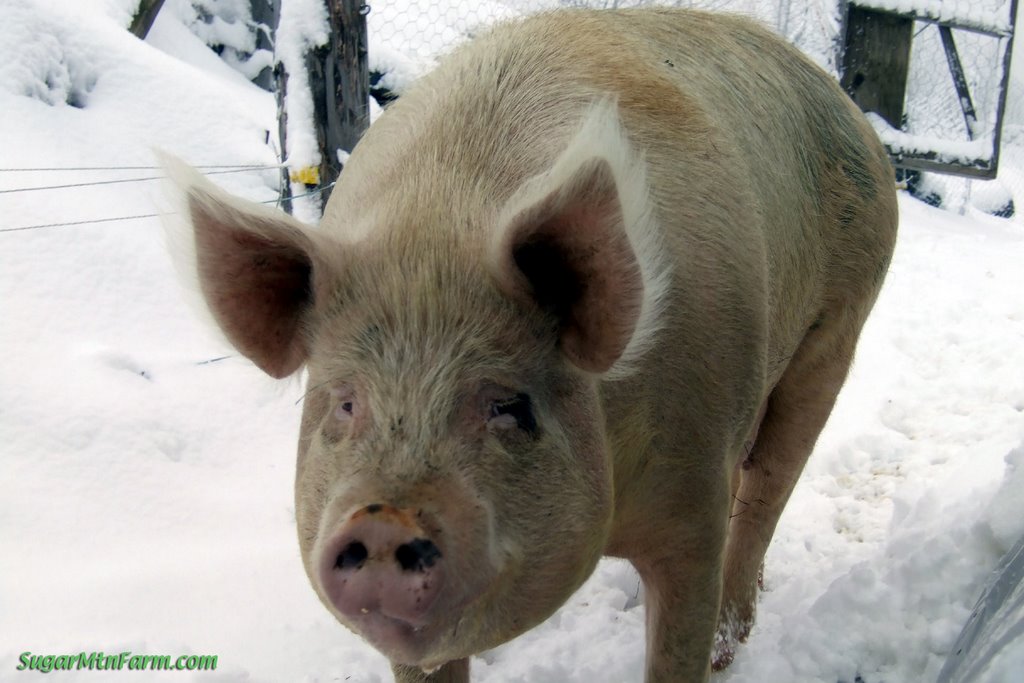 Rep. Douglas Bruce's (pictured here enjoying the Colorado snow) branding Mexican farm workers "illiterate peasants" has drawn international rebukes and calls from Colorado Latino leaders for his ouster.

"I don't think we need 5,000 more illiterate peasants in Colorado," said Bruce, drawing gasps from fellow lawmakers.

Anti-Defamation League Regional Director Bruce DeBoskey said, "Bruce's comments reflect the bigotry and xenophobia that lay just below the surface of the debate on immigration in this country." DeBoskey added, "Bruce's rhetoric feeds the hateful, dehumanizing hysteria surrounding the presence of foreign workers in our country."

The Fort Collins Coloradoan wrote, "Criticism of Bruce's bigoted comments must go beyond moral outrage. Rather, the question has to be asked if Bruce can reasonably form laws when he so clearly devalues those who will be affected by such policies."

Bruce was gaveled to silence after his remarks by the floor chairwoman, Rep. Kathleen Curry, D-Gunnison, who barred him from speaking further on the bill.

Curry now reports receiving threats for her action. "The hate mail is off the charts, and there's issues with people in terms of this response," Curry said. "It has really bothered me."

She said hundreds of threatening, acerbic messages have clogged her cell phone's voicemail and her e-mail inbox.

Curry said she filed a report with the Colorado State Patrol. She declined to elaborate on the threats, saying "I don't need more threats."

Butch Montoya, director of the Latino Faith-Based Initiative, said that if the Legislature did not move to censure, discipline or expel Bruce soon, he would organize rallies at the Capitol until Hispanics' voices are heard.

"I think a lot of people are just flabbergasted and offended that that kind of comment can be made in 2008," Montoya said.

Colorado State Representative Bruce is a well known ass who has already been censored once. This followed an incident when during a prayer Bruce kicked a photographer who was snapping a photo.

A little while later, he refused to co-sponsor a bill honoring military veterans and was booted from the State Veterans and Military Affairs Committee.

The following is from CBS4 in Denver.

Migrant Workers Protest Bruce's 'Peasant' Comments

Migrant workers and community activists rallied in Denver Wednesday morning to protest controversial comments made Monday by state Rep. Douglas Bruce, R-Colorado Springs.

"I would like to have the opportunity to state at the microphone why I don't think we need 5,000 more illiterate peasants in Colorado," Bruce said Monday during a debate on a bill to help Mexican migrant workers get temporary visas to work on Colorado farms.

The protestors called the comments racist during their news event outside El Centro Humanitario north of downtown. They added that Bruce's statements should not be tolerated, that he should be punished and apologize.

"This is a wake up call to us to say that this is not the Colorado that we believe in, this is not the Colorado we want for our children," said Gabriela Flora of the American Friends' Service Committee.

Bruce attacked the bill Monday, saying it was about "having more aliens coming into Colorado" from Mexico.

His comment drew an audible gasp from the House.

Bruce said Wednesday he has received about 900 e-mails from across the country about his comment. He said about 95 percent were positive and none were threatening.

He said they included subject lines such as "You are my hero" and "Tell it like it is."