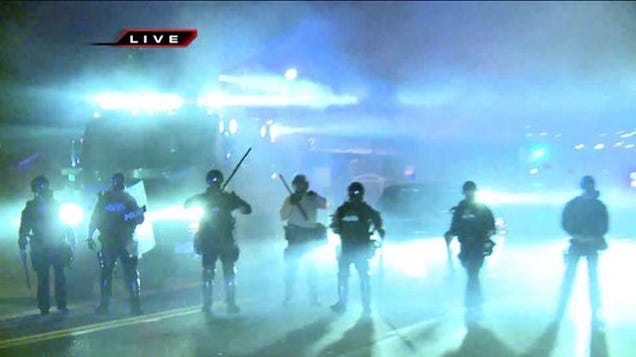 SERVING WHITE SUPREMACY AND CAPITAL
PROTECTING WHITE SKIN PRIVILEGE AND PROPERTY
For today, I have decided just to copy a conversation I had on Facebook yesterday with Ajamu Nangwaya. Briarpatch magazine describes Ajamu as,
...an educator in Ontario's post-secondary sector and an organizer with the Network for Pan-Afrikan Solidarity and the Network for the Elimination of Police Violence.
You can find his writings here, there and everywhere. He is a man for whom I have much respect.
The conversation below followed a posting by me of a video discussing the uprising in Ferguson, Missouri (and what it means) following the police killing of Michael Brown, another young African American man gunned down on the streets of America by cops. I am sharing our back and forth unedited, so their may well be typos, etc. I am taking some of it off my page and some of it off his. Make of it what you will
Following our discussion, I will post a piece by Chicago Surrealist Group which appeared in Scission in May of 2013, but which was written following the uprising in LA back in 1992.
Here we go:
It is time some understand that enough is enough is enough, time to understand what rage is...marching around in circles, singing and praying just ain't getting through, know what I'm sayin...