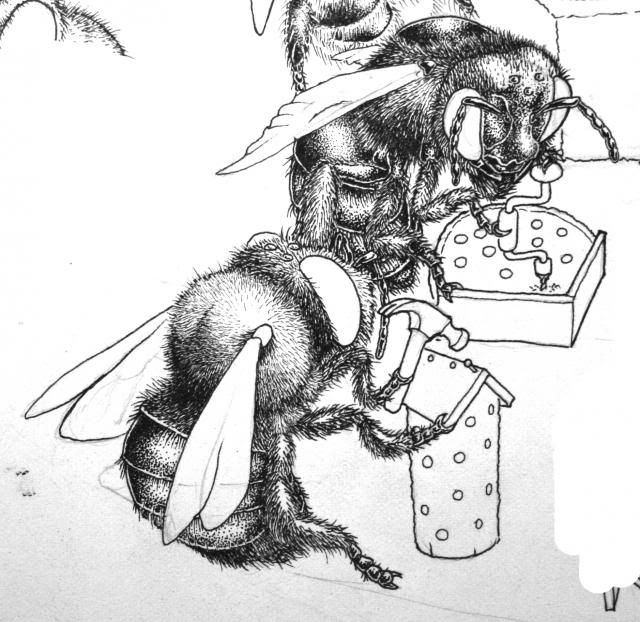 Ten years or so ago in their book Empire,

Antonio

Negri

and Michael Hardt argued that NGOs like Oxfam and Medecins Sans Fronieres, actually play a lead role in laying the foundation for interventions by global capital by building public support behind humanitarian concerns. They took some crap for that. It isn't nice to question these NGOs and we all are supposed love them and see them as allies in the struggle for justice and against the global juggernaut. Not everybody does though, including some of the "recipients" of their aid. Some think the Cubans and the Chinese do a much better job at listening to the people they are "helping" then these big time NGOs.
Take a read of the long analysis below and you may have to reassess what you think. It is from
African Arguments
.
PARASITES OF THE POOR? INTERNATIONAL NGOs AND AID AGENCIES IN ZIMBABWE -BY DIANA JEATER
This blog is called 'Rethinking Zimbabwe'. It seems that a lot of people in Zimbabwe want some rethinking about the operations of international NGOs and aid agencies here. This is, of course, not a new conversation: international NGOs and donor organisations are perennially under scrutiny and criticism. But right now, it seems like an urgent conversation.
For the first time in years, I find that middle-class people I talk with in Zimbabwe don't want to discuss politics or even economics. They want to express dismay at the stifling grip that international NGOs and aid agencies have on their lives and work. I am reminded of Joe Hanlon's analysis of Mozambique as it emerged from the war with Renamo.[1] No-one is claiming here, as Hanlon did there, that donor communities are manipulating food aid to win political concessions. But the donor organisations have disproportionate influence as employers and investors, particularly in the arenas of agriculture and the arts. During the worst periods of the past decade, they provided a lifeline for many people among the educated middle classes who found themselves with no other employment choices. But, when the shore is in sight, do you want to remain tethered to the lifebelt?