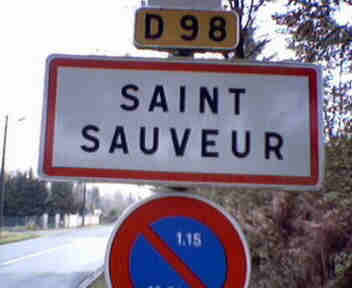 A bunch of proponents of the privatization of health care from around the world are gathering in Canada and they are meeting protests.

The meeting will bring together a hundred leaders of fifteen countries and is organized by the World Health Executive Forum, whose headquarters are in Montreal. "This organization is to health what the World Economic Forum in

Davos

, Switzerland, is to the economy," says a document "strictly confidential" attached to the invitation.

In fact, the meeting says one if its great attributes is its secrecy.

I wonder why these people don't want to discuss privatizing public health care out in the open...in Canada????

The following is from CBC (Canada).

Protesters pull out welcome mat for private health-care meeting
Hundreds of protesters descended on the Quebec resort town of Saint-Sauveur on Monday for a meeting this week of health administrators from around the world.
The World Health Executive Forum — dubbed the "health
Davos
" — has gathered hospital administrators, doctors and health workers from 15 countries to talk about the private sector's role in medicine.
The closed-door meetings sparked protest from Quebec's main health-care organizations, which organized a day-long rally in front of the
Manoir
Saint-Sauveur.
The meetings reflect a growing appetite for privatizing public health care, and that can be dangerous,
expecially
if discussions are carried out behind closed doors, said Michelle
Boisclair
, vice-president of the Quebec Nurses' Federation.
"Nobody will be able to question their goals. The only goal they have is to get more privatized people coming in — the pharmaceutical industry, the insurance industry.
"That is anti-democracy."
Debates about the role of the private sector in public health care should be made in the open, said Claudette
Carbonneau
, president of the
Confédération
des
syndicats
nationaux
(
CSN
), one of Quebec's most powerful unions.
"It's fairly odious to carry on such meetings when, at the heart of the debate that concerns the general public, we have the future of our health-care system.
"To talk about that behind closed doors, far from public debate, far from journalists, it suggests those people have something to lose," she told
CBC's
French-language service.
Privatizing health-care services is a huge concern for workers, said Michel
Arsenault
, president of the
Fédération
des
travailleurs
du
Québec
(
FTQ
).
"
FTQ
workers in the private sector are watching their American colleagues who are forced to fight to negotiate for health benefits in their work contracts.
"If we open the doors to privatization, the same thing will happen here," he told Radio-Canada.